Tipton's Nursing Excellence Consultants are a group of experts who have decades of experience leading renowned hospitals and health systems across the country. Learn more about one of those consultants, Elizabeth A. Capobianco, MS, RN-BC, NPD-BC. Elizabeth will specifically be supporting our clients with work around their Nursing Transition-to-Practice programs.
Elizabeth A. Capobianco, MS, RN-BC, NPD-BC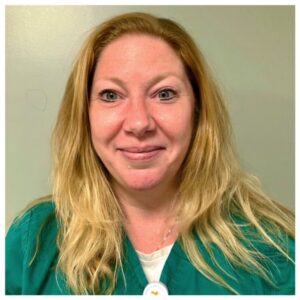 Elizabeth has been with NYU Langone Health in New York for 20 years, beginning as a staff nurse in 2001. She currently serves as a nursing professional development specialist at Langone.
In her role as a nursing consultant with Tipton, Elizabeth will focus on helping our clients develop and implement successful transition-to-practice programs, ensuring the highest level of patient safety and nursing care.
During her career, Elizabeth served as an adjunct clinical professor at NYU College of Nursing, as well as an adjunct professor at University of Buffalo College of Nursing.
Elizabeth earned her master's in nursing education at New York University and her bachelor of science in nursing at the University of Scranton in Pennsylvania. She holds a certification in nursing professional development and is certified as a cardiac/vascular and medical-surgical nurse.
A member of the Academy of Medical-Surgical Nurses and the Association for Nursing Professional Development, Elizabeth has earned numerous awards in her tenure at Langone, including the Eliminating Hospital-Acquired Infections Award, the Nursing Research and Evidence-Based Practice Recognition Award for the Oral Care Committee, and the Nurse Leader of the Year Award.
She has published on evaluating the short- and long-term outcomes of a post-BSN residency program in the Journal of Nursing Administration, and presented on topics such as tracheal saline lavage, reducing CLABSI and CAUTI, and a public-private partnership to retain new nurses.