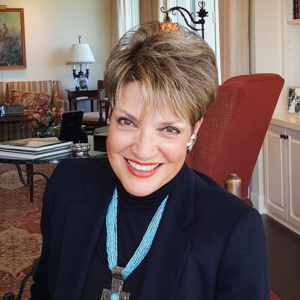 Dr. Chrysanthe Parker, Ed.D., J.D., ECA-LM F.A.A.E.T.S- CIT/CFT, ACPE-PM, C-FT, C-CISM, is a multiply certified healthcare professional with over twenty years of experience as a treating practitioner, clinical researcher and academic medical educator in the field of post-Traumatic stress disorder.  As a medical and forensic traumatologist and Fellow of the American Academy of Experts in Traumatic Stress, Dr. Parker has become nationally known for her development of innovative new approaches which unify both the (l) bio-neuro-pathophysiological and (2) psycho-behavioral domains of PTSD, thus leading to more effective modalities of care and treatment.
She has held staff positions and faculty appointments at multiple healthcare institutions, including the University Health System, the Methodist Healthcare System, and the University of Texas Health Science Center at San Antonio.  As an academic instructor of traumatology, Dr. Parker has educated over 17,000 physicians, surgeons, nurses, mental health and military personnel in academic classrooms, conference venues, and hospital settings throughout the nation.  In a decade of civilian service as an author and advanced clinical instructor for US Army MEDCOM and US Army CENTCOM, Dr. Parker has been dispatched to over 32 command centers throughout the U.S. homeland.  Her special dedication to the care and treatment of military PTSD culminated in her deployment to the war in Iraq where she became the first civilian clinician of her discipline to ever serve US Forces in an active combat theater.  Dr. Parker is the co-author of numerous books on PTSD and critical incident stress management, including "I Always Sit With My Back to the Wall: Managing Traumatic Stress and Combat PTSD Through the R-E-C-O-V-E-R Approach for Veterans and Families". 
She maintains a private clinical, forensic and teaching practice in San Antonio, and resides in the ranch country beneath the broad skies of West Texas.