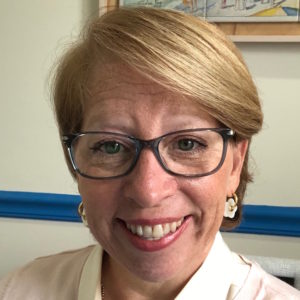 Tipton Health Communications, a leading provider of nursing excellence, Magnet®, Pathway to Excellence® and PTAP® consulting support welcomes Mary Del Guidice, MSN, BS, RN, CENP, as a senior nursing excellence consultant, serving hospital clients in a variety of capacities.
Mary joins Tipton's growing team of highly experienced and well-respected executive nurse consultants. She will focus on helping Tipton's clients to address unique structural and strategic challenges, including the following:
Creating an environment where nursing teams can efficiently provide the best care possible
Building the most effective structure to support nursing excellence
Improving engagement and satisfaction
Building leadership competencies
Enculturating nurses into systems of excellence (Magnet® and Pathway®)
Educating nurses and team members
Developing Nursing Strategic Plans
Mary comes to Tipton after an impressive nursing career, leading teams to Magnet designations, improving nursing programs, and effectively bettering patient care at numerous hospitals including the University of Pennsylvania, Bon Secours Health System, Lehigh Valley Health Network and Hackensack University Medical Center. Her passion for guiding hospitals to reach their full potential led to her establishing and becoming CEO of her own firm, Del Guidice Consulting, where she continues to mentor and lead organizations.
"We're very excited to have Mary on our team," said Tipton Health CEO Dan Tipton. "Her expertise and insights are already benefiting our clients on their Magnet journeys as well as in their day-to-day efforts to provide efficient, high-quality care to their patients."
Mary is a Senior Fellow in the Center for Health Outcomes and Policy Research, University of Pennsylvania and is a member of the American Nurses Association, American Organization of Nursing Excellence and the New Jersey State Nurses Association.