Tipton's Executive Nursing Consultants are a group of experts who have decades of experience leading renowned hospitals and health systems across the country. That team is now led by Tipton Health's first Chief Nursing Officer, Mary Del Guidice, MSN, BS, RN, CENP. Mary will be leading two sessions in our upcoming free webinar series,
Strategic Leadership During a Crisis.
Mary Del Guidice MSN, BS, RN, CENP
Having been with the University of Pennsylvania for over nine years, Mary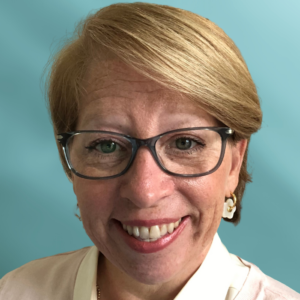 currently serves as Tipton Health's Chief Nursing Officer. She also serves as Senior Fellow for the Center of Health Outcomes and Policy Research, UPenn school of Nursing, the no.1 nursing school in the world (according to QS World University Rankings). She began her career at UPenn as Chief Nursing Officer (CNO) of Pennsylvania Hospital, a position she held for eight years. During her time as CNO, Mary led her team to achieve their first-ever ANCC Magnet designation as well as many other national accolades for quality, safety and patient satisfaction outcomes. During this time, Mary also received the UPENN Patient Advocacy Award, a first for an executive in the organization. Currently, Mary is also serving on the Magnet4Europe team, an international project funded by the European Union. The focus of this project is to bring together 60 US Magnet hospitals with 60 European hospitals for the purpose of redesigning hospital workplaces in order to improve the mental health and well-being of nurses and physicians, and to improve patient safety.
In 2018, Mary took her passion, experience, and dedication to healthcare and founded her own healthcare leadership consulting firm, Del Guidice Consulting. She also serves as the CEO, providing organizations support from leadership, mentoring and onboarding, to achieving ever increasing levels of excellence through leading change and cultural transformation. From 2008-2010 at Bon Secours Health System Mary first served as CNO for a single hospital and was quickly promoted to hold the first system CNO role for the Bon Secours Charity Health System in NY. She helped improve the system's reputation of care in the community -"inpatient overall rating" rose from the 20th percentile to the 95th percentile, and inpatient "likelihood to recommend" rose from the 54th percentile to the 90th percentile. During Mary's tenure at Lehigh Valley Health Network, she led the team to achieve their first ANCC Magnet re-designation. While at Hackensack University Medical Center, Mary was part of the team that earned the nation's first ANCC Magnet Award (outside of a pilot program) and is the author of the "Magnet Champion" program, a methodology utilized internationally in preparation for Magnet Designation. During this time Mary also led her team to achieve the Press Ganey Client Success Story Award. In her role as a nursing consultant with Tipton, Mary works with departments of nursing on leading strategic initiatives such as developing shared leadership structures, establishing Centers for Nursing Excellence, and leading strategic planning processes.
Mary obtained her associate's degree in nursing at Felician University, and her master's and bachelor's of science at Saint Peter's College. She is a member of the American Nurses Association, the American Organization of Nurse Executives, and the New Jersey State Nurses Association. Mary has presented nationally and published on many topics such as RN satisfaction, Leadership, Staffing, Nursing Finance, and Patient Satisfaction.