For the past eight years, Judith has been overseeing the professional and educational development of the Yale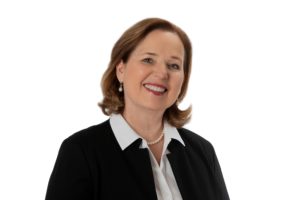 New Haven Hospital (YNHH) nurses as their Director of Professional Practice and Nursing Education. In addition, her work spans across the health system. She has created new opportunities for the hospital to thrive by connecting nursing students with YNHH initiatives. Judith's longtime experience and passion for nursing professional practice provided her the leadership opportunity to redesign the clinical nurse advancement program for nurses across the health system. She holds a passion for nursing professional governance and the framework it provides for nurse engagement and autonomy and supports clinical nurses in decision making through council work.
In addition to her work at YNHHS, Judith also makes time for teaching. She currently lectures at the Yale University School of Nursing on leadership theories and applications in healthcare systems and other organizations, and on evidence-based practice.
As a nursing consultant at Tipton, Judith works on new initiatives to drive continued success in nursing and healthcare. She consults with departments of nursing on strategic initiatives such as developing a shared leadership structure, establishing a Center for Nursing Excellence and leading a strategic planning retreat.
Judith earned her bachelor's and master's of science in nursing; and her doctorate of philosophy nursing. She holds certification with the American Nurse Credentialing Center as a Certified Nurse Executive-Advanced and a professional in health care quality. She received a certificate from Yale School of Management in strategic agility and has published in the areas of nursing professional governance and the joy and meaning in work for nursing. Judi is currently an ANCC Magnet® Appraiser.
To register or learn more about the webinar Judith will be hosting, How Nurse Autonomy Helped Hospitals Manage the Crisis (and Will Help Build the New Normal) click here.