To those of us not ingrained in the healthcare world, medical terms and hospital systems can seem like a foreign language. One of the best ways to make healthcare relatable is by storytelling, in articles, newscasts and now, in podcasts. Last year, Fox Chase Cancer Center put out a seven-part award-winning series called, Connected by Cancer, which explores the daily life and operations of one of the country's founding comprehensive cancer centers.
The masterminds behind the series, Andrew Becker and Jeremy Moore, will be leading an incoming Tipton Health Communications webinar on how to tell your organization's story, through podcasting.
Andrew Becker, MA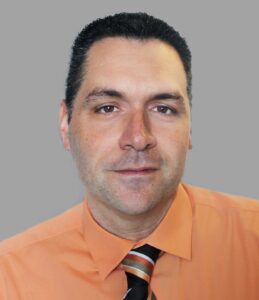 Andrew is the director of donor relations at Fox Chase Cancer Center, leading the institution's efforts to recognize and engage with its donors. He previously served as director of external communications, leading two award-winning print publications and serving as executive producer and host of Connected by Cancer. Earlier in his career, he served in a national communications role at the American Cancer Society and spent several years at Golin. He supported the national rollout of the Truth Initiative tobacco prevention campaign, and managed teen tobacco prevention education efforts for several state departments of health. Other notable accomplishments include leading the media campaign to mark Smokey Bear's 65th birthday and leading global media relations to celebrate Benjamin Franklin's 300th birthday. He has a bachelor's degree in communications from Florida State University, and a master's degree in political management from George Washington University.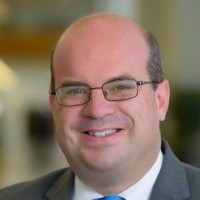 Jeremy Moore, MA
As the senior director for communications at Fox Chase Cancer Center, Jeremy serves as counselor to the President & CEO on media relations and government relations and directs a department that produces award-winning publications and strategic internal and external communications. He is responsible for protecting the institution's brand in times of crisis and promoting its virtues on the widest possible channels. A graduate of the University of Illinois at Springfield, Jeremy has served in similar roles at the American Association for Cancer Research after a long career in journalism at the Associated Press, the Philadelphia Daily News and the Slack Inc. family of medical trade publications.
About the Series
Connected by Cancer is a seven-part narrative series modeled after industry-best journalism series. Each 30-minute episode explores a different facet of the daily life and operations of one of the country's founding comprehensive cancer centers. The format is to embed the listener into scenes, and then spend the latter part of the episode in conversation with some of the participants or other related experts. The episodes cover the experience of being a patient, and the work of nurses, doctors, cancer researchers, prevention specialists, and volunteers. Episode 7 is a bonus episode, featuring a conversation with a retired lab technician whose late husband made one of the landmark discoveries in the history of cancer research: the Philadelphia Chromosome.