Tipton's Executive Nursing Consultants are a group of experts who have decades of experience leading renowned hospitals and health systems across the country. Learn more about our most recent addition, Mary Rose Papciak, MPA, BSN, RN, NEA-BC.
Mary Rose Papciak, MPA, BSN, RN, NEA-BC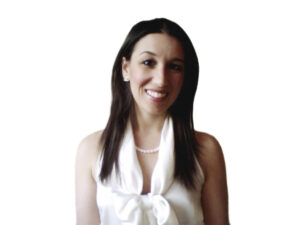 Mary Rose has served NewYork-Presbyterian (NYP) for 16 years, starting her career as a staff nurse. Currently, Mary Rose serves as the program director for Professional Nursing Practice Innovation at NYP. In this nurse executive role, Mary Rose is responsible for the hospital's Vizient/AACN Nurse Residency Program™, providing support to new graduate hires for their first year and creating mentorship connections for new nurses. Mary Rose collaborates with system chief nursing officers to implement the residency program across the NYP network.
Mary Rose also serves as a Practice Transition Accreditation Program (PTAP) appraiser team leader for the American Nurses Credentialing Center (ANCC).
Prior to her work as the Program Director for Professional Nursing Practice Innovation, Mary Rose served as the patient care director of the Medical Step-down Unit and Acute Care for Elders Unit at NYP. Along with managing patient care in her units, she also planned and operationalized the opening of a new 23-bed medical step-down, high-acuity unit.
Mary Rose earned her executive master's degree in public administration at New York University Robert F. Wagner Graduate School of Public Service and her bachelor of science degree in nursing from Widener University.
She participates in the New York City Nurse Residency Program (NRP) Consortium as a mentor to new NRP program coordinators. Mary Rose also holds an ANCC Advanced Nurse Executive Certification.