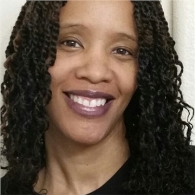 Tipton Health Communications — a full-service hospital certification consultancy and strategic communications agency focused on nursing excellence — is proud to welcome Lea Nathan as the company's Nursing Excellence Document Manager.
A writer and editor with more than 20 years of experience, Lea has vast experience developing training guides, tutorials, continuing education materials, exam test questions and other complex, technical content for healthcare, educational and non-profit organizations across the country.
In her role with Tipton, Lea will be responsible for evaluating, editing and rewriting hospital clients' American Nurses Credentialing Center (ANCC) Magnet®, Pathway to Excellence ® Program, and Practice Transition Accreditation Program® (PTAP) application documents.
"Lea brings a wealth of technical editorial experience to our team of accomplished writers," said Dan Tipton, president and CEO. "Her insight and expertise will help us continue to provide meaningful support to our more than 200 healthcare clients as they navigate their designation journeys."
Prior to joining Tipton Health Communications, Lea served as president of TLN Writing Company in Colorado Springs, Colorado — a role she has held since 2008.
"I look forward to utilizing my technical writing and editing skills to serve Tipton's healthcare clients and being part of a team that helps organizations successfully achieve designation," Lea said.
Lea earned her bachelor's degree in sociology from Salem College. She is a member of the American Medical Writers Association.