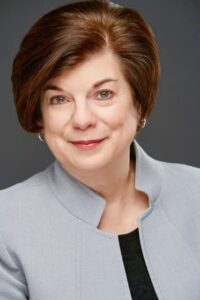 Tipton Health Communications — a full-service hospital certification consultancy and strategic communications agency focused on nursing excellence — is proud to welcome Lisa Roman-Fischetti, MSN, RN, NEA-BC, as the company's new Nursing Excellence Client Advocate.
A nurse with nearly 30 years of clinical experience, Lisa most recently served since 2014 as Magnet Program Manager for Children's Hospital of Philadelphia. She was responsible for providing the leadership needed to successfully maintain American Nurses Credentialing Center (ANCC) Magnet® designation. In that role, Lisa brings with her years of hands-on expertise that will serve her at Tipton.
In her role with Tipton, Lisa will serve as the primary client liaison responsible for guiding hospital nursing teams on their journey toward nursing excellence.
"Lisa has been working toward nursing excellence for years in her role with Children's Hospital of Philadelphia," said Dan Tipton, president and CEO. "She brings a high level of expertise to her new role, where she'll help lead and shape the journeys for our clients."
Before serving as Magnet Program Manager at CHOP, Lisa worked in a similar capacity as Magnet Program/Nursing Quality Director at Fox Chase Cancer Center, located in Northeast Philadelphia. In this leadership role, she successfully guided the organization to its fourth Magnet designation.
"Throughout my nursing career, I have had the pleasure of helping several organizations achieve Magnet designation. I look forward to bringing that expertise to Tipton and supporting hospitals and health systems around the country that are working toward nursing excellence," Lisa said.
Lisa earned her bachelor's degree in Nursing at Holy Family University and earned the Oncology Certified Nurse credential from the Oncology Nursing Certification Corporation. In 2005, she returned to Holy Family University to earn a master's degree in Nursing, Community Health. She became Nurse Executive-Advanced, Board-Certified in 2016.
In addition to her leadership roles, Lisa has played an active role at multiple Magnet conferences, presenting at the podium and through posters. She has also actively participated in several regional and national nursing community consortiums.