While the COVID-19 crisis may be slowing down for nursing teams across the country, the sense of uncertainty for the future continues to be at the top their of minds. Erin DiGirolamo, MPH, senior manager of Internal Communications and Digital Workforce Strategy at the Children's Hospital of Philadelphia, and Phil Ellingsworth Jr., strategic communications manager at Tipton Health Communications, will discuss the best practices for keeping an open and consistent stream of communications with your nurses following the pandemic.
Erin DiGirolamo, MPH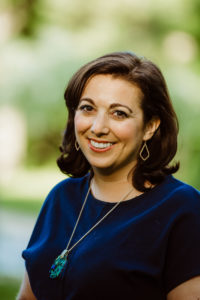 Erin DiGirolamo is the senior manager for Internal Communications and Digital Workforce Strategy at the Children's Hospital of Philadelphia. She's built her career on healthcare communications, starting as a writer and editor for healthcare trade magazines before moving into the hospital environment. During her time at CHOP, Erin transformed the organization's Internal Communications Department to function as an agency, leading enterprise-wide communication efforts and intranet platform migration. With a special interest in emerging infectious disease, Erin has covered and managed communications for SARS, H1N1, Ebola, and now, COVID-19.
Before leading her team at CHOP, Erin served in multiple leadership roles at Main Line Health. She boosted membership to the health and wellness affinity program, increased readership to the Women's Health Program's website, and drove the Magnet designation communication strategy for both internal and external audiences.
Erin earned her master's degree in Public Health at Drexel University, where she deepened her knowledge of healthcare delivery systems to drive high quality, safe and effective care to the community. She earned her bachelor's degree in communication at the University of Scranton. She is also a member of the Internal Association of Business Communicators and the Young Survival Coalition.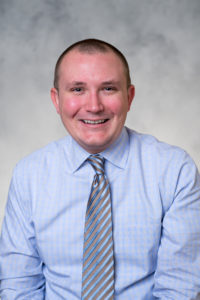 Phil Ellingsworth Jr.
Phil Ellingsworth Jr. serves as a strategic communications manager with Tipton Health Communications. Phil is an experienced public relations professional with a demonstrated record of developing and implementing internal and external communication strategies in the healthcare and life sciences sectors.
In his role at Tipton, Phil is responsible for the development and implementation of robust communication strategies, plans and campaigns for the firm's healthcare and human resources/employee benefits clients. Phil has successfully steered his clients through several complex matters during his tenure with Tipton, including communication issues around corporate wellness programs, employee engagement surveys, and the COVID-19 pandemic.
Prior to joining Tipton Health Communications, Phil served as communications director for Hahnemann University Hospital where he oversaw internal and external communication strategies for the academic medical center. During his time at Hahnemann, Phil served as the communications adviser to the organization's C-suite and managed a number of high-level public relations projects for the hospital, including the 2015 World Meeting of Families, HOPE Act organ transplantation approval, and expansion of clinical service lines.
Over the course of his career, Phil has worked with a number of healthcare organizations in the Philadelphia region, including Fox Chase Cancer Center, St. Christopher's Hospital for Children and Mercy Health System of Southeastern Pennsylvania (now known as Trinity Health Mid-Atlantic).
Phil has received several awards for his work throughout the years, including a 2018 Mid-Atlantic Emmy Award for best single health story for a project completed by NBC10 Philadelphia.
Phil earned a bachelor's degree in English/communications from Kutztown University of Pennsylvania. He holds a certification in Risk, Crisis and Emergency Communication for Public Health and Health Care from Drexel University Dornsife School of Public Health.