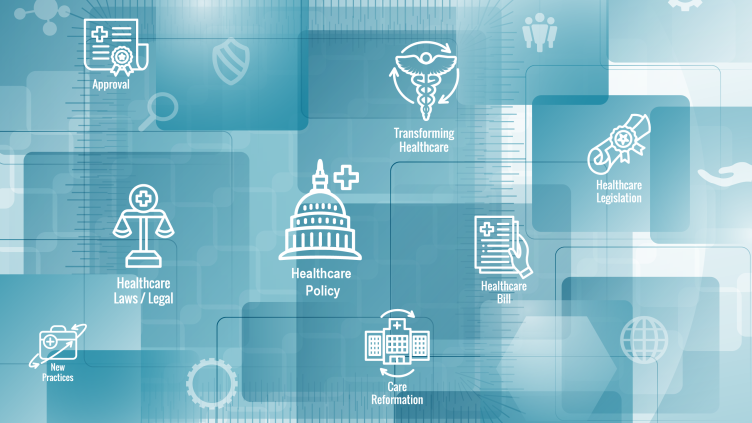 Debate continues around mandated nurse staffing ratios and other legislation designed to address the nurse staffing crisis. Following is a review of some recently approved state bills and action:
Oregon
Governor Tina Kotek signed House Bill 2697 in early August, establishing minimum nurse-to-patient ratios for hospitals. The bill was passed by the state legislature after a compromise was reached by the nursing unions and hospital associations and representatives.
The bill establishes minimum ratios for a range of acute care settings, including emergency departments, labor and delivery units, operating rooms, intermediate care units and others. Medical-surgical units begin at a ratio of one RN to a maximum of five patients with that ratio dropping to one RN to four patients in 2026.
Source: Oregon Capital Chronicle, https://oregoncapitalchronicle.com/2023/08/15/gov-kotek-signs-abortion-and-hospital-staffing-bills/
New Hampshire
New Hampshire passed Senate Bill 149 on August 8 to set limits on nurse staffing agencies practicing in the state with a goal of controlling costs.
The new law prohibits agencies from simultaneously scheduling nurses for more than one assignment at multiple facilities, which could have led to bidding wars by the competing facilities. Agencies can no longer recruit from any of the facilities where they place workers and will also be subject to a yet-to-be-determined operational license fee.
Source: New Hampshire Bulletin, https://newhampshirebulletin.com/2023/08/15/new-law-may-help-wont-solve-health-facilities-rising-staffing-costs/
Federal
Nearly 400 members of the American Nurses Association (ANA) lobbied U.S. Congressional members to address the national nurse staffing crisis during a visit to the U.S. Capitol on June 15.
The ANA advocated for Congressional leaders to support measures that would do the following:
Prohibit mandatory overtime for nurses.
Require the Occupational Safety and Health Administration (OSHA) to issue a national healthcare workplace violence standard.
Implement nurse staffing standards to ensure nurses have the time and the resources they need to deliver quality care and positive outcomes.
"While ANA supports nurse-to-patient ratios, we know that ratios alone will not improve safe staffing for nurses," said ANA Chief Nursing Officer Debbie Hatmaker, PhD, RN, FAAN. "Ultimately, the nurse staffing crisis requires a national dialogue and ongoing collaboration between nurses, Congressional leaders and other key stakeholders to support our nursing workforce, our patients, and our nation's health and well-being."
Source: ANA, https://www.nursingworld.org/news/news-releases/2023/nurses-urge-congress-on-staffing/