In our upcoming webinar, our panel of experienced nursing executives will talk through how to gain approval for your budget and how the COVID-19 pandemic has impacted nursing budgets overall. Meet the panelists presenting on this important topic.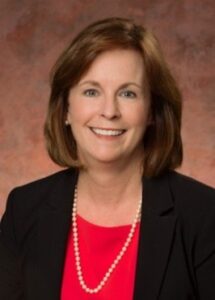 Mary Fagan, PhD, RN, NEA-BC
Vice President for Patient Care Services and Chief Nursing Officer, Rady Children's Hospital
Dr. Fagan has been with Rady Children's since 1987 in various roles, including Manager and Director of Critical Care Services and Quality Management Director, and she has been the Chief Nursing Officer since 2010.
Dr. Fagan received her bachelor's degree in Nursing at St. Louis University, a master's degree in Nursing from Yale University, and a PhD in Nursing from the University of San Diego. She practiced as a Pediatric Intensive Care Unit (PICU) nurse and educator at Cardinal Glennon Children's Hospital in St. Louis and as a PICU nurse at Yale-New Haven Medical Center.
---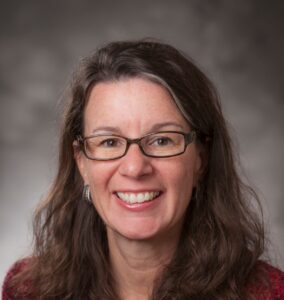 Tracy Gosselin, PhD, RN, AOCN, NEA-BC, FAAN
Chief Nursing and Patient Care Services Officer, Duke University Hospital
Dr. Gosselin is the Chief Nursing & Patient Care Services Officer for Duke University Hospital, overseeing the inpatient, procedural units, and ambulatory care areas. Before assuming this role, she served as the Associate Chief Nursing Officer for the Duke Cancer Institute and the Ambulatory Care Service Line.
Her career began as a staff nurse in 1993 at Duke Hospital in an oncology unit, and she has served in clinical and administrative positions of increasing scope and responsibility throughout her career.
Dr. Gosselin received her bachelor's degree in Nursing from Northeastern University, her master's degree in Nursing from Duke University, and her PhD from the University of Utah. She is a member of numerous professional nursing organizations including the American Academy of Ambulatory Care Nursing, the American Organization of Nurse Executives, Sigma Theta Tau, the Oncology Nursing Society, the American Nurses Association, and the North Carolina Nurses Association.
She is a past recipient of a North Carolina Great 100 and the Oncology Nursing Society Linda Arenth Excellence in Cancer Nursing Management award. She actively publishes and presents in the areas of nursing and leadership. She also serves as a Clinical Associate for the Duke University School of Nursing and is currently the President of the Oncology Nursing Foundation.
---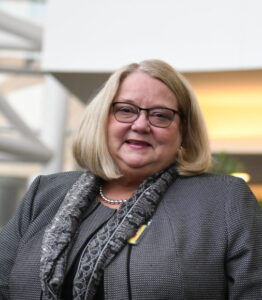 Nancy May, DNP, RN-BC, NEA-BC
Chief Nurse Executive, University of Michigan Health System
As CNE, Dr. May is responsible for nursing practice and regulatory standards for University Hospital, Mott Children's and Women's hospital, OR nursing, ambulatory care clinics, advanced practice, homecare, and dialysis in the community.
She began working at the University of Michigan in 2015 as the Chief Nursing Officer for ambulatory care. In that role, she was able to restructure nursing to support new care delivery models to impact outcomes for Patient-Centered Medical Homes as well as strengthen the shared governance models.
Dr. May became involved with nursing associations in the '90s. As a member of the American Academy of Ambulatory Care, she envisioned the need for Magnet standards to be embedded into the Magnet document to support the role and value of the registered nurse.
She was appointed to the Board of Directors for AAACN, where she later served as President. During that time, Dr. May created an NSI Taskforce, which developed an Industry Report and worked with CALNOC and later Press Ganey for data mining outcomes.
During her presidency and board work, the Core Curriculum on Care Coordination and Transition Management (CCTM) was published, certification for CCTM developed, and the Role of the Registered Nurse White paper and NSI Industry Report were published. In addition, a taskforce was started for a Nurse Residency for Ambulatory nurses.
Continuing to advocate for ambulatory care nursing, Dr. May accepted and sits in appointed positions on the Magnet Commission, as well as the American Organization of Nurse Leaders Board of Directors. Dr. May has also participated at a national level for ambulatory care with the Institute of Health Improvement on Medication Reconciliation, Telehealth, and Closing the Loop on referrals resulting in white papers on the topics. In addition, she has been a member of the Joint Commission Nursing Advisory Board, Press Ganey Chief Nursing Officers Council, and done committee work for AONL and AAACN.