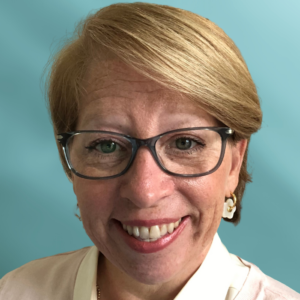 Tipton Health Communications — one of the nation's leading nursing excellence and strategic healthcare consultancies— is proud to welcome Mary Del Guidice, MSN, BSN, RN, CENP, as the company's first-ever Chief Nursing Officer. Mary joins Tipton's growing team of highly experienced executive nurse leaders and consultants.
In this newly created role, Mary — who first joined Tipton Health in 2020 as a senior nursing excellence consultant — will be responsible for nursing client relations and nursing excellence consulting, including Magnet®, Pathway to Excellence® and PTAP®, as well as helping Tipton's more than 200 hospital and health system clients identify and address unique organizational challenges.
"Mary is a well-respected nursing leader who has been instrumental in helping our clients identify and address complex challenges and providing them with the invaluable insights they need to grow," Tipton Health CEO Dan Tipton said. "With our continued focus on nursing excellence, Mary brings the expertise needed to serve our clients in a dynamic and meaningful way."
Mary has enjoyed a stellar three-decade nursing career where she has led teams to Magnet designations, improved nursing programs, enhanced patient care and improved clinical outcomes. As a healthcare executive, Mary served in a number of senior leadership roles at renowned hospitals and health systems around the country, including the University of Pennsylvania, Bon Secours Health System, Lehigh Valley Health Network and Hackensack University Medical Center. In 2018, Mary established Del Giudice Consulting — a firm focused on advising and mentoring healthcare organizations.
Additionally, Mary is a lead consultant on the Magnet4Europe initiative — a project designed to improve the mental health and wellbeing of European healthcare professionals, as well as transform the clinical work environment of European hospitals by implementing the evidence-based Magnet model.
"It is an honor and privilege to be named Tipton Health's first CNO. I am humbled to join a respected healthcare consulting firm that is passionate about driving nursing excellence and improving the nurse work environment," Mary said.
Mary earned both a master's and bachelor's degree in nursing from Saint Peter's College.
Mary is a Senior Fellow at the Center for Health Outcomes and Policy Research, University of Pennsylvania. She is also a member of the American Nurses Association, American Organization of Nurse Leaders and the New Jersey State Nurses Association. Mary has presented nationally and published on many nurse-specific topics, such as satisfaction, leadership, staffing and finance.