In our recent webinar, Ambulatory Nurses: Uniquely Positioned to Lead Through A Pandemic, featured speakers Rachel Start and Nancy May will speak to how unique competencies and skills positioned ambulatory nurses to be well prepared for the rapid and effective change needed to meet the demands of the COVID-19 Pandemic.
Rachel Start, MSN, RN, NEA-BC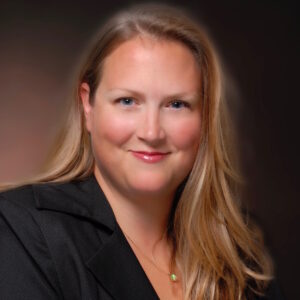 Rachel Start is the director of Ambulatory Nursing, Nursing Practice and Magnet Performance at Rush Oak Park Hospital where she has worked to implement structural elements that produce exemplary clinical outcomes and top of license nursing practice. In her role, she was uniquely engaged in leading the implementation of a specialty role focused on best practice outcome achievement, care coordination and population health.
Rachel was co-chair of the American Academy of Ambulatory Care Nursing (AAACN) Nurse Sensitive Indicator Taskforce and the lead editor on the Ambulatory Care Nurse-Sensitive Indicator Industry Report: Meaningful Measurement of Nursing in the Ambulatory Patient Care Environment (May 2016).   She is a member of the AAACN/CALNOC Collaborative Steering Group advance the science of nursing practice in the ambulatory setting.  She has represented AAACN as an advocate for advancing nursing practice in ambulatory at the ANCC Magnet Commission, the National Alliance for Quality Care, Vizient, Press Ganey, AACN and other organizations.  She is currently on the AONE Care Continuum Committee, AAACN Leadership Group as well as an appointee to the AAACN Care Coordination and Transitions Management Special Summit and AONE Day of Dialogue related to NSIs across the continuum.
Rachel also teaches yearly at the AONE Dynamic Leadership for Shared Governance Educational Conference.  Rachel is newly appointed to the AACN Masters Essentials taskforce. She has published and presented extensively on the imperative for meaningful measurement and nursing practice advancement as related to the shifting healthcare landscape at numerous national venues.   She has consulted with numerous organizations related to nursing practice, structural empowerment, Magnet principles and innovative emergent roles. She founded the Illinois Ambulatory Nurse Practice Consortium, a local networking group of AAACN, which serves as the ambulatory nursing voice in Illinois on such important state legislative topics as the nurse practice act. ​
Rachel is also currently working on her PhD at Loyola University, researching the role of the ambulatory nurse.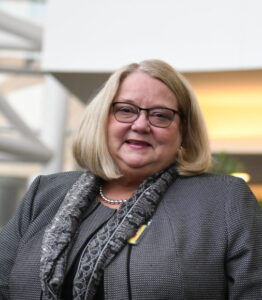 Nancy May, DNP, RN-BC, NEA-BC
Dr. May was appointed in 2019 as the Chief Nurse Executive (CNE) for the University of Michigan Health System, a Magnet organization in Ann Arbor, MI.   As CNE she is responsible for nursing practice and regulatory standards for both University Hospital, Mott Children's and Women's hospital, OR nursing, ambulatory care clinics, advanced practice, homecare and dialysis in the community.
She began working at the University of Michigan in 2015 as the Chief Nursing Officer for ambulatory care.  In that role, she was able to restructure nursing to support new care delivery models to impacting outcomes for Patient-Centered Medical Homes as well as strengthen the shared governance models.
Nancy became involved with nursing associations in the 90's.  As a member of the American Academy of Ambulatory Care (AAACN), she envisioned the need for Magnet standards to be embedded into the Magnet document to support the role and value of the registered nurse.   Later Nancy was appointed on to the Board of Directors for AAACN where she later served as President.  During that time Dr. May created an NSI Taskforce which developed an Industry Report and worked with CALNOC and later Press Ganey for data mining outcomes.   During her presidency and board work, the Core Curriculum on Care Coordination and Transition Management (CCTM) was published, certification for CCTM developed, along with the Role of the Registered Nurse White paper and NSI Industry Report were published.  In addition, a taskforce was started for a Nurse Residency for Ambulatory nurses.
Continuing to advocate for ambulatory care nursing, Dr. May accepted and sits in appointed positions on the Magnet Commission, as well as the American Organization of Nurse Leaders Board of Directors.  Dr. May has also participated at a national level for ambulatory care with the Institute of Health Improvement on Medication Reconciliation, Telehealth, and Closing the Loop on referrals resulting in white papers on the topics.  In addition, she has been a member of the Joint Commission Nursing Advisory Board, Press Ganey Chief Nursing Officers Council, committee work for AONL and AAACN.
Click to register for Ambulatory Nurses: Uniquely Positioned to Lead Through A Pandemic.