In an upcoming webinar, Ambulatory Nurses: Uniquely Positioned to Lead Through A Pandemic, featured speaker Rachel Start will speak to how unique competencies and skills positioned ambulatory nurses to be well prepared for the rapid and effective change needed to meet the demands of the COVID-19 Pandemic.
Rachel Start, MSN, RN, NEA-BC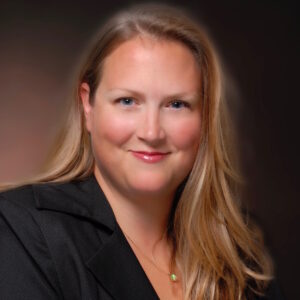 Rachel Start is the director of Ambulatory Nursing, Nursing Practice and Magnet Performance at Rush Oak Park Hospital where she has worked to implement structural elements that produce exemplary clinical outcomes and top of license nursing practice. In her role, she was uniquely engaged in leading the implementation of a specialty role focused on best practice outcome achievement, care coordination and population health.
Rachel was co-chair of the American Academy of Ambulatory Care Nursing (AAACN) Nurse Sensitive Indicator Taskforce and the lead editor on the Ambulatory Care Nurse-Sensitive Indicator Industry Report: Meaningful Measurement of Nursing in the Ambulatory Patient Care Environment (May 2016).   She is a member of the AAACN/CALNOC Collaborative Steering Group advance the science of nursing practice in the ambulatory setting.  She has represented AAACN as an advocate for advancing nursing practice in ambulatory at the ANCC Magnet Commission, the National Alliance for Quality Care, Vizient, Press Ganey, AACN and other organizations.  She is currently on the AONE Care Continuum Committee, AAACN Leadership Group as well as an appointee to the AAACN Care Coordination and Transitions Management Special Summit and AONE Day of Dialogue related to NSIs across the continuum.
Rachel also teaches yearly at the AONE Dynamic Leadership for Shared Governance Educational Conference.  Rachel is newly appointed to the AACN Masters Essentials taskforce. She has published and presented extensively on the imperative for meaningful measurement and nursing practice advancement as related to the shifting healthcare landscape at numerous national venues.   She has consulted with numerous organizations related to nursing practice, structural empowerment, Magnet principles and innovative emergent roles. She founded the Illinois Ambulatory Nurse Practice Consortium, a local networking group of AAACN, which serves as the ambulatory nursing voice in Illinois on such important state legislative topics as the nurse practice act. ​
Rachel is also currently working on her PhD at Loyola University, researching the role of the ambulatory nurse.
Click to register for Ambulatory Nurses: Uniquely Positioned to Lead Through A Pandemic.