Welcome!
Thank you for reading the August 2020 edition of the Magnet® Newsletter from Tipton Health Communications. This edition features an interview with the panelists from the "A Discussion on Race, Inclusive Practices and Nursing" webinar, details on our virtual workshops and Magnet site visits, and other tips and insight from the experts at Tipton Health Communications.
Article Navigation
Fighting Systemic Racism in Healthcare Requires Nurse Courage and Self-Examination, Panelists Say

How can nurses get involved in social justice issues and how should they respond to racism in healthcare workplaces?
These were just a few of the questions posed to panelists by more than 200 nurse leaders from around the world during Tipton Health's recent webinar, "A Continuation of a Discussion on Race, Inclusive Practices and Nursing."
Not every question could be answered during the webinar. Two of the panelists on the July 28 webinar, Ernest Grant, PhD, RN, FAAN, president of the American Nursing Association (ANA), and Martha A. Dawson, DNP, RN, FACHE, president of the National Black Nurses Association (NBNA), graciously returned to share their insights on some of the most frequently asked questions.
Promoting Growth
Audience Question: How can we support minority nursing students and younger nurses with leadership aspirations when organizations aren't providing opportunities for career growth?
Dr. Grant:
Students and nurses should consider two things:
1. Participate on hospital committees and garner leadership skills from those leading the group. Seek out a mentor both within and outside of your facility that you can depend on to give you good, sound advice. (The ANA offers a mentorship program that is accepting mentors and mentees until the end of September.)
2. Look for leadership growth opportunities outside of your institution. If you're not a member of your state nurses association, look into becoming one and joining a committee. Collaborating with others from your area and across your state is a great way to develop your leadership skills.
Dr. Dawson:
Organizations that are committed to supporting young Black and Brown nurses who have leadership aspirations should encourage those individuals to become members of nursing and healthcare associations (professional homes) that support this career trajectory. I strongly encourage students and nurses to seek out and align with two or more professional homes that have a critical mass of leaders in their membership.
Organizations that do not have diverse leaders must commit to changing their landscape by including this in their strategic plans. Diversity goals should guide the nurse leaders to complete a succession plan assessment, develop measurable goals, change their internal promotion policies and expand their external acquisition strategies. They should also seek external consultation with minority nursing organizations, such as the NBNA, where 86.4% of our RNs have a graduate degree. We also have a large pool of chief nurse executives, chief nursing officers, deans and other leaders. Each nurse owns their career and it's OK if they are the first in their organization.
Question: How can nurses get involved in social justice issues?
Dr. Grant:
The first question I would ask is, "How involved would you like to become?" Once you have made that decision, you need to decide what activity may best fit your needs. For example, you could attend a march or rally, carry a few signs, or offer to assist at a first aid station. You could consider joining social organizations, such as the NAACP or Black Lives Matter, or nursing organizations that have a social justice campaign. You could use your expertise as a nurse when addressing social justice and healthcare issues to help explain how food deserts and the lack of healthcare in underserved areas perpetuate the cycle of poverty and inequity. You may also want to go to local meetings of the city or county government, point out areas in the community that are underserved, and demand that your representatives address these inequities. Point out that doing so will be beneficial for all, especially from a cost-savings perspective.
Dr. Dawson:
It takes courage to develop a footprint in the social justice sphere because it starts with self-examination and answering crucial questions such as, "Do I truly believe 'all men are created equal'?" "Do I understand and accept that structural racism is real and it needs to end?" "Do I believe healthcare is a right?" "Just how comfortable am I with adopting human caring and right approaches?"
After self-understanding, the next step is to connect and partner with like-minded people, both in and outside of the nursing profession, to lend your voice—and your hand—to the work.
Many professional associations advocate for social justice in the space of addressing healthcare determinants to end food insecurities, improve housing, address environmental concerns, and elevate education and economic changes to improve fairness.
Question: How do we start the mentoring process early—say, in high school—especially for students who are in poverty-stricken schools, to start preparing them for a career in nursing?
Dr. Grant:
I think you need to start around the fourth or fifth grade. A nursing organization that I belong to has adopted a school in an underserved area. Several members of the organization go to the school at least two or three times a month to work with the young boys and girls. During these visits, they talk about health issues, such as hand-washing, proper meals and exercise. As the students get older, they start talking more about career possibilities and the courses they would need to excel in to become a nurse (or other member of a healthcare team).
I would consider asking a local school's PTA to see if they would be willing to have a group of nurses come in on a regular basis to offer some mentoring. For high school students, if there is a health occupations program or class offered, offer to come in as a guest speaker and talk to the students and answer questions about what you do as a nurse.
Dr. Dawson:
Of the 3.9 million nursing students in the U.S., only one million are Black and Brown. Diversity, based on race and ethnicity, is getting worse, not better. Nursing is a science-based profession and we must start our recruitment and education processes in elementary school. High school is too late to start reaching and recruiting students into the nursing profession.
The NBNA has a youth institute as part of our annual education conference to introduce students to nursing and health, and the highly structured mentorship program includes the development of the next generation of Black nurse leaders.
Question: As a nurse leader in a hospital serving a diverse community, I have tried to hire candidates who reflect that diversity. However, even though we're in a 50% Hispanic community, we don't see Hispanic nurses graduating and applying for positions. How do we change this?
Dr. Grant:
Work with the local community college or university to get the word out that you're seeking minority graduates. If local nursing programs have very few minority nursing students enrolled, ask them to step up their recruitment efforts. If you're an employer, perhaps offer to assist them through funding or by providing some extra resources to get qualified minority students to apply for nursing programs. For example, if you have a Black or Hispanic nursing assistant who would be a good candidate to become an RN, consider offering a scholarship that would help them pursue studies to become an RN. The payoff would be that they would agree to work X number of years at your institution to repay the scholarship if it is not free.
Do whatever it takes to remove stumbling blocks, such as childcare and the cost of books. Offer a lighter work schedule, while still paying for 40 hours per week. Bring the course to the student—strike a deal with a local nursing program to offer courses in the evening at your hospital so that after work, a nurse can take one or two classes a semester toward completing their degree.
Dr. Dawson:
As implied earlier, change in the nursing workforce requires deliberate, planned, action-oriented changes at the top. Nurse leaders must commit to recruiting diverse employees to work as nurses and healthcare support personnel. Then, they must partner with nursing schools to develop progression strategies to help nurses enter, matriculate and graduate from nursing programs. I have implemented such programs and experienced the return on investment, both as a C-suite leader and as a consultant. Healthcare recruiters must visit historically Black colleges and universities' nursing programs that have students from multiple races and ethnicities, including Blacks and Hispanics. Hospital CEOs, the American Hospital Association and the National Association of Health Services Executives must commit to and invest in increasing the percentages of minority registered nurses.
Dealing with Racism in the Workplace
Question: With respect to racism from patients, nurses should critique their institution's policies and values to make sure those values align with their own. But how do you handle patients and their families?
Dr. Grant:
As we discussed in our seminar, everyone must know and honor the administration's policy regarding respect and racism. When a patient or family member becomes disruptive, know how your administration would prefer that such situations be handled. Most policies point out that a caregiver cannot grant "special treatment" to someone who does not like the color or ethnicity of the caregiver. They also usually point out that when you sign the consent to treatment form, you are consenting to have care provided by any staff member regardless of color, sex, etc.
Dr. Dawson:
Typically, leaders and those with "power" expect the target of racist behavior to solve the problem. Institutional and organizational leaders must own their environment and not only work to change it, but also embrace the fact they may be a part of the problem. They must be open to self-reflection and implementing demonstrable change in how they do business. If the top levels of an organization lack diversity, they send the message that they do not value diversity. The foundation supports the house, but when it comes to institutional racism, behaviors and actions must start at the top. Therefore, leaders have to design and build an organizational culture of inclusivity and equity so diverse people want to become a part of the organization. And, more importantly, these people should be able to thrive in the leadership space versus leaving the organization. Leaders have to demonstrate respect for diversity by what their C-suite looks like and avoid tokenism—because that is a sure plan for failure.
Question: What do you do when an organization allows disrespectful behavior? How do you address racism in an organization without fear of retaliation?
Dr. Grant:
Begin by looking for a policy that addresses civility and bullying. If such a policy is in place, use that as a starting point, making certain that you document date, time, place, persons involved and other factors. Also, make sure to first speak with your immediate supervisor.
If you feel that you are not getting satisfaction or that the problem is not being addressed, there should be a policy that stipulates how the chain of command works and what rights you have as an employee. If you've exhausted all internal options, you can use your state and federal labor relations organizations to report or file an anonymous complaint. These complaints are taken seriously and are investigated. You can do so without the fear of retaliation or retribution.
Dr. Dawson:
To say nothing is not an option. Step up and speak out. However, make sure you have at least six months' salary saved up, so if you have to leave you can survive. I'm sure that if you're brave enough to call out behavior, you have what it takes to land a better position in a better organization.
Question: As a minority in a leadership role, how do I adjust to/deal with microaggression from colleagues?
Dr. Grant:
Never let the person think they're getting under your skin. When they sense that, they begin to feel they have power over you. Continue to stand your ground, especially if you know what you are talking about is correct, and flip the script on them. Challenge them as to what they would do in the situation. You can say, "Let's talk about why this may or may not work," or, "This is where I am coming from on this issue. You seem to have a different opinion—would you like to share?"
Dr. Dawson:
Microaggression can be intentional or unintentional insults, invalidation or assaults that hurt another person or group. I do not believe you adjust to any form of microaggression, because it transfers power and influence to the other person. You have to deal with it in a professional manner by calling it out, either at the moment it happens or later. However, you have to make sure you're in control of your emotions so you can confront the person and teach them that their behavior is unacceptable, hateful, hurtful and insulting. It's sad, but Blacks experience microaggression on a daily basis, many times from those in leadership roles. When you experience or even witness this type of destructive behavior, you should practice "if you see something, or hear something, say something."
Watch the recordings of Part I and Part II of this series featuring Ena Williams, MBA, MSM, BSN, RN, CENP, Senior Vice President and Chief Nursing Officer at Yale New Haven Hospital; Dr. Grant; Dr. Dawson; and Alana Cueto, MSN, RN, CNL, president of the National Association of Hispanic Nurses (NAHN) (Part II only). Visit TiptonHealth.com/webinars to register for our upcoming sessions.
Magnet® Site Visits Go Virtual During the COVID-19 Pandemic

Despite the pandemic, you managed to successfully submit your Magnet® documents to the ANCC—and better yet, your documents passed rigorous analysis. It's time to go to site visit!
But this site visit will be much different than in the past. Recognizing the challenges facing hospitals and appraisers during the COVID-19 pandemic, the ANCC is now conducting virtual site visits. How should you get your team ready for these new virtual appraiser visits?
Tipton senior consultant, Kaye Hixon, who has led nearly 70 site visits and mock site visits, offers advice on how best to prepare.
Organizations that have cleared the final hurdle into Magnet® designation know how important the site visit is. For the appraiser, it's about clarifying, verifying and amplifying what was submitted in the organization's documents. But it's also about getting a true feel for the hospital environment. Hixon says this will be one of the appraiser's greatest challenges when moving online—gathering and verifying all of the data without feeling it.
"You can almost feel if an organization is Magnet by lunchtime on the first day of an actual site visit," says Hixon, drawing on her experience as an appraiser. Appraisers will undoubtedly miss the opportunity to experience the enthusiasm and pride of their nurse colleagues during a site visit.
In a virtual visit, though, there are certain topics and narratives that are harder to confirm. For example, when looking at safety standards, appraisers would typically walk into the ER and scan for workplace safety and security measures and PPE. Now through a computer screen they may be a bit more challenged.  The virtual format may also provide additional challenges for the nursing staff who are participating.
While appraisers will have a learning curve, your team will also have to consider some new factors in planning for your virtual site visit:
Partner with your IT department. Your site visit will now be dependent on technology. Work with your IT department to test all the equipment you'll need for both audio and video quality, ensuring there's no disruption or lags. This will be especially important when coordinating your community partners for special sessions. Due to hospital visiting limitations, you may need to connect up to 15 different people in your community, who are using their own equipment and assure connectivity with appraisers who are also using their own equipment. Partnering with IT in your preparations will ensure a smooth experience on both ends.
Engage your escorts. During a typical site visit, you'll choose the best and brightest clinical nurses as escorts to guide the appraisers around the facility and promote special features and programs. Now that the visit will be virtual, you'll need to strategize how to keep those nurses engaged in that role.
Enlist HR support. Normally, appraisers will visit the HR department and conduct an audit of randomly selected employee files. Now, you'll need to prepare your HR staff to convert that random list of files into PDFs in a short amount of time.
Hixon stresses that the best way to get in great shape for the virtual visit is to practice, practice, practice. Run through several rehearsals to prepare your teams, your escorts, and any supporting departments so they are ready for any scenario. Be sure to check and recheck lighting, sound, and any other critical factors before the actual visit.
To get that practice, Tipton is now offering both onsite and offsite mock site visits to prepare your team for either a Virtual Site Visit or in-person Site visit. If you want an expert to ensure your team shines, contact Tipton today at info@tiptonhealth.com or 302-454-7901.
Workshops Go Virtual

Tipton now offers an online, virtual alternative to its popular in-person Magnet and Pathway to Excellence workshops. Available online are the Writer's Prep Workshops for both Magnet and Pathway to Excellence, as well as the Applying Magnet to Your Service Line workshop. Additional workshops will follow.
Tipton's Director of Hospital Certification Michelle Beuscher shared some of the challenges with taking the sessions online.
How did you transform the existing Tipton Workshops to an online format?
We started our traditional Writers' Prep Workshop and reimagined the content for the virtual environment. Our team evaluated the tools that were available for online learning to create an optimal experience for participants. By spreading out our original content, we're allowing time for the information to sink in, while still incorporating our live personal touch.
How will the virtual workshops be structured?
Our in-person Writers' Prep Workshop is a one-day onsite workshop that typically started at 8 a.m. and didn't end until 5 p.m. When we moved online, it gave us the opportunity to break up the workshop into multiple sessions to make it easier for participants to schedule, as well as to absorb the information. We kick off the online workshop with a live, personalized session, and throughout the week participants work through The Wonderful World of Magnet, an EO Survival Guide and the Writing Process Breakdown. The workshop is capped by another live session with a Q&A.
What do the participants take away from this experience?
Other than the eLearning sessions, all participants will have a physical workbook to use as a guide through the entire process! This includes pulse checks for each session and exercises to reinforce the learning concepts throughout the workshop. These workshops will also include Contact Hour (CH) credits with participation.
To learn more about our online workshops or request a workshop for your organization, contact us at info@tiptonhealth.com or 302-454-7901.
Tipton's Nursing Leadership Webinar Series Offers Insights into Managing Critical Nursing Issues

Some of the nation's leading nursing experts shared insights and personal experiences on how to manage some of the toughest issues facing nurse leaders today during Tipton's free summer Nursing Leadership Webinar series. The experts tackled everything from fighting systemic racism in nursing to building the "new normal" of a post-pandemic world.
Recordings of the sessions are available online and will soon allow viewers to earn Contact Hours through Walden University.
Employee Communications Essentials in the "New Normal" Hospital Environment

In these uncertain times, nursing leaders need to serve as a voice of reason and stability, guiding their teams into the "new normal." Phil Ellingsworth Jr., strategic communications manager at Tipton, and Erin DiGirolamo, senior manager for internal communications and digital workforce strategy at the Children's Hospital of Philadelphia (CHOP), outlined three straightforward ways to make sure your communications are strong, relevant and effective.
Click here to read more. Click here to watch the webinar.
How Nurse Autonomy Helped Hospitals Manage the Crisis (and Will Help Build the New Normal)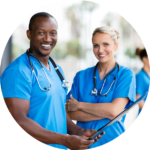 Three months since initial COVID-19 restrictions were put into place, we're certain of this: Things will never be the same. The healthcare industry, along with the rest of the country, is slowly transitioning into what will be the "new normal." Judith Hahn, director of professional practice and nursing education at Yale New Haven Hospital, led a webinar on how vital nurse autonomy has been during the COVID-19 crisis—and how vital it will be in creating the future of healthcare. Learn how to create opportunities during this transition period to improve nursing at your organization.
Click here to read more. Click here to watch the webinar.
Driving Nursing Excellence and Maintaining Magnet Momentum in the Pandemic and the "New Normal"

The pursuit of excellence helped nurses save the day for hospitals inundated with patients during the scariest days of the pandemic early on. Now, as hospitals face intense budget challenges, nurses need to maintain their drive. The pandemic has clearly shown us the benefits of empowering nurses, and nurses are enjoying strong, well-deserved community support. It's a good time to reinforce the foundational elements of nursing excellence.
Margarita de la Fuente, associate chief nursing officer, professional practice and Magnet, Duke University Health System; Jeff Doucette, senior vice president and chief nursing officer, Thomas Jefferson University Hospitals; and Deborah Piehl, executive director, professional, compliance and nursing programs accreditation, University of Miami Health System, discussed how important nursing excellence has been in responding to the pandemic.
Click here to read more. Click here to watch the webinar.
Nursing Leadership's Role in Emergency Response Planning: Lessons Learned from the COVID-19 Crisis

Within the span of two weeks, hospitals in New York City went from normal operations to patients flooding their ICUs—with COVID-19 setting up camp for the next three months. New York City was soon reporting the highest number of confirmed cases, leaving nursing leaders to wonder how they could respond efficiently and keep up with the rising number of patients. They turned to their emergency response plans. During a Tipton Health webinar, Courtney Vose, VP and CNO of NewYork–Presbyterian/Columbia/Allen, shared how the hospital's planning provided a foundation for its response to the pandemic, along with lessons learned from the unprecedented uphill battle against COVID-19.
Click here to read more. Click here to watch the webinar.
A Discussion on Race, Inclusive Practices and Nursing Part I and Part II

We associate the word pandemic with the COVID-19 cases that have been wreaking havoc in our country for months. But another pandemic has been destroying our nation for centuries: systemic racism and inequality. Dialogue around systemic racism, bias and promoting inclusion is critically important in all facets of life, including the workplace.
In a two-part webinar event, Ena Williams, senior vice president and chief nursing officer at Yale New Haven Hospital, Ernest Grant, PhD, RN, FAAN, president of the American Nurses Association, and Martha A. Dawson, DNP, RN, FACHE, president of the National Black Nurses Association, shared their views on race in the nursing profession and reflected on their personal encounters with racism. Alana Cueto, MSN, RN, CNL, president of the National Association of Hispanic Nurses (NAHN), will join these experts in Part II.
In part one, the panelists emphasized the need to recognize implicit and direct bias in the workplace, acknowledge structural/institutional racism, promote diversity and inclusion in the C-Suite, and work for change.
In part two, the panelists tackled questions asked as a result of the first session, focusing on combatting these issues from the perspective of nursing leaders, as well as nurses on the unit.
Five Steps to Lead Your Nursing Team into the Future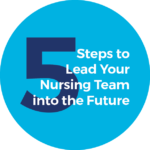 Healthcare professionals have learned some hard lessons in the past few months: how to lead in a crisis, how to take care of not only their patients but themselves, and how to persevere under extremely difficult circumstances. Now it's time to build on those lessons and plan for what lies ahead. Mary Del Guidice, Tipton Health Consultant, recently hosted a webinar to help guide the way to the "new normal."
Click here to read more. Click here to watch the webinar.
The Why and How of Nurse Recognition During the Pandemic from the DAISY Foundation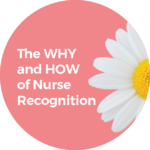 As your nurses ride the highs and lows of the COVID-19 pandemic, they're courageously facing more challenges than ever. There are increasing demands for care, PPE shortages, concerns about their physical and psychological safety, and managing a work-life balance. And even as they confront all of these obstacles, they remain the essential human connection for their patients. How do you reward your nurses for their steadfastness?
In this webinar, Bonnie Barnes, DAISY Foundation co-founder; Tena Barnes Carraher, DAISY Foundation vice president of marketing and communications; and Cynthia Sweeney, DNP, MSN, RN, CNOR, NEA-BC, FAAN, CAPT, USNR, NC, Ret, DAISY Foundation Vice President of Nursing, explain how to operationalize meaningful recognition during the pandemic.
Click here to read more. Click here to watch the webinar.
Learn More About Tipton's Nursing Leadership Webinar Series
To learn more about future sessions and register for upcoming webinars, click here.
A Spotlight on Learning Needs Assessments

Clinical nurses are the backbone of every organization. Their skills, compassion and dedication keep hospitals running and patient care up to standards. That's why it's crucial to invest in their continued education and development. By fostering your nursing team's growth, you're securing the future of your organization.
The Tipton Learning Needs Assessment (LNA) tool can provide actionable insights to help nurse educators develop targeted education for nurses at all levels in all practice settings.
The survey takes less than 15 minutes to complete and covers topics that align with Magnet® and Pathway to Excellence® requirements. It's easy to read and understand. After completion, clients receive an executive summary that provides big-picture information like cohort strengths, knowledge opportunities and recommendations for growth.
Melissa Box, chief nursing officer, and Elizabeth Berrier, manager of professional practice at WellStar Douglas Hospital have grand plans for their LNA results after COVID-19 subsides.
Elizabeth:
It was helpful for leadership to see where staff self-assessed their gaps to be. That information will definitely help as we look at the new Pathway manual requirements and how our staff fits into them. We plan to use this information to prepare for leadership retention.
Melissa:
Although COVID-19 has slowed us down, we plan to ramp back up our leader education department and develop classes that cover all of the areas identified in the LNA. We will also be redoing our new leader orientation to make sure incoming leadership is as prepared as possible.
Both executives emphasized that they were pleasantly surprised by the results. Nurses identified areas they were "weak" in that educators never would've guessed at. On the other hand, staff indicated they were very confident in many more areas than expected.
To learn more or to set up an LNA at your organization, please reach out to michelle@tiptonhealth.com.
Determining Your Path with a Gap Analysis

Are you thinking about applying for Pathway to Excellence® designation but don't know if your organization is ready?  Is a positive practice environment part of your organizational culture? We can help you answer these questions and more with a gap analysis.
A gap analysis will help your leadership team understand how your organization measures up when compared to the Pathway requirements. During the gap analysis a review will be conducted of your hospital's practice standards, procedures, and management infrastructure to determine your organization's readiness to apply for Pathway to Excellence®.
When you begin your Pathway journey with a gap analysis, even before you decide on your potential submission date, you are able to proactively identify and establish a solid base for your hospital to proceed on your Pathway journey. By being proactive, you avoid all the stress of searching for policies and processes at your hospital and trying to fit them into the Pathway standards. Instead, you have the opportunity to develop those policies, procedures and a shared governance infrastructure that fosters a positive practice environment.
After assessing nurse leaders' two-way communication systems, shared decision-making structures, resources for and commitment to nurse professional development, evidence-based practice at the point of care, successful performance improvement initiatives, and your interprofessional collaborative culture for care delivery, it's time to take action!
We coach your team about the importance of: interprofessional collaboration, a positive practice environment, using data to demonstrate the value of nursing and effective documentation to showcase your accomplishments. Additionally, we emphasize the paramount importance of direct care nurse inclusion in your cultural transition as they are the "voice of the workforce" in the nurse survey component of Pathway designation.
We work with your nursing leadership team to identify an organization-specific targeted timeline to address your most crucial gaps, and then set up an action plan that covers goals, next steps, and point people for each area of focus. This proactive plan gives busy nurse leaders a sense of security as they map out the rest of their Pathway journey.
As you tackle your action plan, our consultants will be there each step of the way. We will check in periodically to ensure you stay on target and provide innovative solutions we have garnered through years of experience.
To learn more about our gap analysis services for Pathway and Magnet®, contact us at info@tiptonheath.com, or 302-454-7901