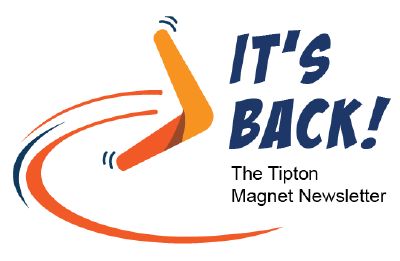 Welcome to Magnet Connections!
It's back!  Our Tipton Magnet newsletter has returned and it's better than ever! What else would you expect? Coming to you every month, Magnet® Connections will provide you with valuable content related to Magnet writing and your journey to excellence. From informative articles to specific writing tips, we hope that this refreshed and more frequent newsletter will benefit you.

Early Lessons from the 2023 Magnet® Manual
Think Ambulatory! Soon the old 2019 Magnet manual will be history! Beginning in 2024, the new ANCC Magnet® Application Manual (2023) must be used for all applying for Magnet designation. In addition to increased Ambulatory reporting requirements, the new manual includes nurse retention goals and much more. We have some early learnings from our work assisting clients to write to the new manual
The 2023 Magnet ® Application Manual increases emphasis on nurse well-being, ambulatory care, diversity, RN safety, growth and development, RN recognition and clinical nurse involvement.
Early lessons:
 Become familiar with the 2023 Magnet Manual; identify areas for your nursing teams to focus on (ambulatory, nursing research, nurse retention) and develop action/workplans. Having a deeper understanding of the specific requirements in the new manual will help you begin initiatives to meet the criteria.
Engage and include clinical nurses in unit, division and organizational level committees. Clinical nurses are the main character in over 30% of the Magnet criteria; over 10% of the narratives include interprofessional teams
Continue to focus on quality improvement initiatives in your Ambulatory areas. The new manual has doubled the number of ambulatory narratives. Engage your Ambulatory clinical areas and encourage ongoing quality improvement initiatives.
Focus on clinical, patient and patient satisfaction outcomes and outcome measures; while compliance and adherence to processes is essential, Magnet will not accept data related to compliance. We always want to report the real outcome of your QI initiatives.
Strengthen your structures and processes around meeting minutes, documentation of team communications (email, minutes), and implementation/action plans. Post these on your Intranet for all to use.
Remember that documentation is essential for your Magnet application; as you work with your nursing teams, document the DATES of your interventions and record key decisions and activities of your teams. Doing this along the way will make writing your Magnet document much easier!
Research requirements are increasing. NK1 now requires a description of your hospital's infrastructure that supports nursing research.
Nurse retention is a key focus of the new manual. In the new EP12EO, you must now establish and meet targeted year over year goals for nurse turnover rate.
For RN Nurse Satisfaction/ Engagement (EP3EO), organizations can now target units that underperform in nurse satisfaction surveys with follow-up "Pulse" surveys. The targeted Pulse survey results can then be included with the results from the original nursing wide survey.
This is not a comprehensive list of all the lessons we have learned from the new 2023 manual. If you have any questions, at any time, please contact Tipton at magnet@tiptonhealth.com.

Stop Sending PHI!
Protected Health Information can easily slip into your Magnet documents. While our writing team doesn't specifically review for Protected Health Information (PHI) when we evaluate your Magnet documents, we do report it to you if we see it. And we see it far too often! Be warned, if an ANCC appraiser finds PHI in your submitted documents or evidence, it's game over…or at least an embarrassing delay. The appraisers will immediately stop your document review and won't start back up until you remove every last bit of offending PHI.
PHI is personal health information that is protected by the federal HIPAA Privacy Rule to ensure that personal health information is only disclosed when required for patient care and only to certain parties. In the context of Magnet® documents, narratives and supporting evidence may contain information that is protected under the HIPAA Privacy Rule, and it's imperative to prevent PHI infractions by redacting any such information prior to submitting documents for review. There are 18 identifiers protected under HIPAA; the identifiers most commonly noted in Magnet documents include:
Names
All geographic subdivisions smaller than a state
All elements of dates (except year) for dates directly related to an individual, including birth date, admission date, discharge date, date of death, and all ages over 89
Telephone numbers
Fax numbers
Email addresses
Social security numbers
Medical record numbers
Health plan beneficiary numbers
Account numbers
All Magnet narratives and supporting documents are at risk for PHI, but narratives that feature real patient stories are especially at risk. Some of the most common examples of PHI in these narratives may include names of patients and family members (including initials and preferred names), admission dates, discharge dates, email addresses, and phone numbers.
Before sending a document in for review, it's important to ensure that all protected information is redacted. This should be done via the following secure options, as simply placing a black box over sensitive text may not keep the text redacted when viewed on other devices.
To ensure a document with PHI is properly redacted, use a redaction tool in a PDF program, such as Adobe Acrobat. You can also print the document, use an official redaction marker pen to cross out the protected information, and then scan the document for review. Following these processes will ensure that protected health information stays protected and will eliminate review workflow interruptions due to PHI infractions.

Congratulations to Our Clients Who Recently Achieved Magnet Designation!
Confetti flies in the air, applause is heard throughout the halls and congratulations are shared all around!
We are so very proud of our nursing excellence clients who have recently achieved Magnet designation!
Congratulations to your accomplished nursing teams for meeting the rigor of the Magnet program and demonstrating nursing excellence at all levels!
Northwell Health

Huntington Hospital
Plainview Hospital

Inova

Mount Vernon Hospital
Fair Oaks Hospital

University of Michigan
Montefiore, Wakefield Hospital
Beaumont Health, Trenton Hospital
Memorial Hermann, Sugar Land Hospital
Deaconess Health System
University of Chicago Health
Ohio Health, Mansfield
Cincinnati Children's
Hackensack Meridian Health

Ocean Medical Center
Riverview Medical Center
Bayshore Medical Center
Jersey Shore Medical Center
Southern Ocean Medical Center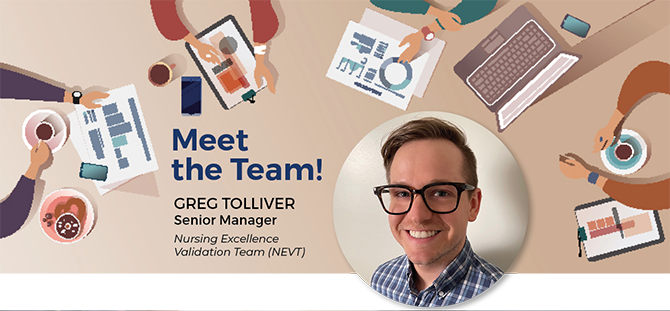 Meet the Team: Greg Tolliver
Greg is currently a Senior Manager on the Nursing Excellence Validation Team (NEVT). If you haven't had a chance to work with Greg yet, you are in for a treat. He has rapidly expanded his role at Tipton because of his expertise, flawless execution, skill as an editor and his innate ability to make even the most frazzled MPD feel like, "I've got this!"
Prior to joining the NEVT full-time, Greg served as a freelance writing consultant for Tipton, taught university-level writing and literature courses for nine years, and worked as a writing and reading tutor for over a decade. Greg is completing a PhD in English Literature and Language at Indiana University-Bloomington. He plans to defend his dissertation in Spring 2024. Although the focus of his academic career has been literary and philosophical depictions of nature in medieval English and Latin poetry, Greg brings a wealth of experience and expertise on the writing process, evaluation, and coaching to the NEVT.
What would you say is the most rewarding part of your job?
Greg: The most rewarding part of my job is helping our clients tell their stories of nursing excellence. Day in and day out, I coach clients on examples that demonstrate a single nurse or a team of nurses identifying opportunities to improve nursing practice, patient outcomes, and nurse well-being at every level of the organization. Over time, these narratives about individual nurses become an entire Magnet application that tells the story of an organization. I love helping our clients put that overstory together piece by piece, showing how the individual nurses and teams make up a vibrant organization dedicated to nursing excellence and leadership.
What advice would you give to someone who is at the beginning of their Magnet journey?
Greg: Remember that you're not alone on your journey. Team Tipton is rooting for you, and we want to help you write the strongest possible Magnet application. Our team is with you throughout the Magnet journey.
Could you share a writing tip that would be helpful to your clients?
Greg: Ask questions! We want to hear from you as you're writing the document, especially to answer questions you have about potential examples. Tell us about the evidence you have, ask us about outcome measures, write notes to us in your documents to help us understand how to help you write your document, and set up a meeting with our Nursing Excellence Validation Team to begin putting our coaching into action. Our team wants to help you write the strongest possible Magnet application, and we want to meet you where you are in the writing process.
What is one thing that you wish that the clients knew?
Greg: Over the past year, Tipton Health has worked diligently to grow our Nursing Excellence Validation Team without sacrificing quality or attention to our clients. I think this has been a massive success, and our team has grown not only in size but also in our range of experiences and knowledge. We have Magnetized our processes, sought to improve our practices, and continued our journey to excellence. Our clients have been in front of mind throughout this period, and we have made changes to better serve our clients now and in the future.
Let Us Know How We Are Doing and How We Can Better Support You.
We are absolutely dedicated to your success. We form deep partnerships with our clients based on trust. That requires continuous conversation. Tell us how we can better serve you.