In our upcoming webinar panel discussion, moderator Mary Del Guidice, MSN, BS, RN, CENP, Tipton Health CNO, leads a discussion on how nursing teams are using lessons learned from last year to manage the COVID-19 surge caused by the Delta variant. Meet the panelists presenting on this important topic.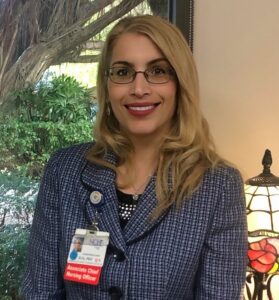 Ilia M. Echevarria, PhD, MS, RN, CCRN-K, NEA-BC, CENP, CHES
Associate Chief Nursing Officer, NCH Healthcare System
Ilia M. Echevarria serves an Associate Chief Nursing Officer at NCH Healthcare System in Naples, FL. Dr. Echevarria joined NCH in December 2015 from the Philadelphia region where she served in progressive nursing leadership roles throughout the course of her nursing career.
In her role at NCH, she is responsible for oversight of the Critical Care and Emergency Service lines, Nursing Professional Practice Programs, the hospital-based Wound Care Program, Nursing Research and Evidence-Based Practice, and the School Health Program. During her tenure at NCH, she led the transition of the Nursing Education Dept to a system-wide workforce Center for Learning & Innovation, spear-headed Pathway to Excellence re-designation, implemented nursing peer review, the ongoing annual Research and Quality Improvement Conference and other nursing development programs.
In the Fall of 2020, she was appointed Director of the COVID taskforce and led efforts for the COVID-19 vaccine administration of employees and community members, establishing a hospital-based COVID-19 Vaccine Clinic. She currently serves as the COVID-19 Incident Commander.
During her 23-year nursing career, Dr. Echevarria has been successful in transforming nursing practice environments to foster cultures of collegiality, professional excellence, and clinical proficiency leading to enhanced service, safety, and quality of care delivery. She has been recognized for being a change agent, earning the Florida Organization of Nurses Executives, Excellence in Leadership Award in 2019. She is also the recipient of the DAISY Leader Award (2021). She has published on various professional practice and leadership topics, including programs implemented under her leadership.
Dr. Echevarria received her BSN from LaSalle University, Philadelphia, PA (1998); her MS in Health Administration and Health Education joint degree from Saint Joseph's University, Philadelphia, PA (2006); her MSN in Community Systems Administration from Thomas Jefferson University, Philadelphia, PA (2009); and her PhD in Nursing Science from Widener University, Chester, PA (2015). She holds four professional certifications as a health education specialist (CHES), in critical care nursing (CCRN-K), in nursing administration (NEA-BC), and executive nursing practice (CENP).
---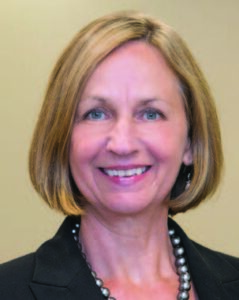 Peggy Mark, PhD, RN
System Vice President, Chief Nursing Officer and Chief Experience Officer, Premier Health
Peggy Mark has served as the System Vice President and Chief Nursing Officer for Premier Health since May of 2017. In August 2020, she also assumed responsibilities of System Chief Experience Officer focusing on patient experience across the continuum of care.
Dr. Mark was born and raised in the Dayton area and has spent most of her career working in healthcare in this region. After spending six years in California, Dr. Mark returned to Dayton as Premier Health's first Chief Learning Officer. She spent five years in that role where she successfully integrated clinical education, change management and leadership development strategies across the health system. Her passion for leadership, learning and excellence in patient care along with her deep love for nursing has served as a solid foundation for her current position as Chief Nursing Officer.
In her role as Chief Nursing Officer, Dr. Mark is responsible for the practice of approximately 4,000 nurses, patient care technicians, health unit coordinators and advanced practice providers across the care continuum. In addition, she is responsible for the division of Integrated Care that includes social work, case management, clinical documentation, and physician advisors as well as the Clinical Education division ensuring that clinical education is effective, high quality and coordinated across the health system.
One of many demonstrated outcomes of Dr. Mark's leadership was in January 2019 when Premier Health was awarded Magnet Recognition by American Nurses Credentialing Center – one of 21 health systems in the United States awarded this honor which is the gold standard for nursing.
Dr. Mark received her BSN from Wright State University, an MBA from the University of Dayton and a PhD in Leadership and Change from Antioch University. Dr. Mark's doctoral research was focused on the intersection of relational, spiritual, and nursing leadership. Her research at a large, faith-based health system in California explored the role of the nurse leader in actualizing the health system goal that "every encounter is a sacred encounter."
---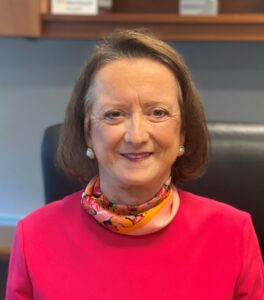 Maureen White, MBA, RN, NEA-BC, FNAP, FAAN
Executive Vice President and Chief Nurse Executive, Northwell Health
Maureen White is the Executive Vice President and Chief Nurse Executive for Northwell Health, the largest private employer in New York State overseeing 23 hospitals. Ms. White is responsible for developing and implementing the health system's overall strategic plan and operational standards for patient care services. Ms. White is also the director of the Northwell Health Institute for Nursing, which focuses on nursing education, nursing research, the creation of healthy work environments, and the development of future nursing leaders within the health system. In 2015, she was appointed as the Vice Dean for Health System Nursing Services at the Hofstra Northwell School of Graduate Nursing and Physician Assistant Studies.
Prior to assuming these responsibilities, she served as Vice President for Patient Care Services for both North Shore University Hospital and Long Island Jewish Medical Center. From 2000 to 2003, Ms. White was the Deputy Executive Director at Long Island Jewish Medical Center.
In 2015, Ms. White received the New York University College of Nursing Distinguished Nursing Colleague Award for Contributions to the Profession of Nursing. In 2012, Ms. White was inducted as a Fellow of the American Academy of Nursing. In 2015, she was inducted as a Distinguished Fellow of the National Academies of Practice (NAP). She was the recipient of the American Organization of Nurse Executives (AONE) Mentorship Award in 2011. In 2008, Ms. White was the Humanitarian Partner of the Year recipient from Queensborough Community College. She was also a faculty member at the Institute of Healthcare Improvement from 2002 through 2005, focusing on workforce development initiatives. In 2004, Ms. White received the Distinguished Alumni Award from Molloy College and in 2000 she was recognized by AONE, receiving the prestigious Department Wide Innovations Award.
Ms. White holds two undergraduate degrees from Molloy College and an MBA from Fordham University.