Newark, DE — 11/29/2022
Tipton Health—the nation's premier nurse-centric consultancy—has promoted Pamela Power, DNP, MSN, BSN, ACNS-BC, to be its first-ever Associate Chief Nursing Officer (ACNO).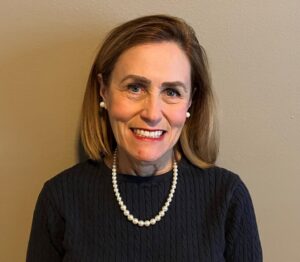 Dr. Power will lead Tipton Health's nursing excellence executive consultants, spearheading thought leadership strategy and overseeing nursing excellence education development. She previously served as executive nursing excellence consultant with a focus on developing nurse leaders and creating cultures of nursing excellence.
"Dr. Power has done outstanding work to help nursing teams across the country improve their cultures and work environments," said Dan Tipton, CEO of Tipton Health. "There's more pressure on healthcare staff—and nurses in particular—than ever before, and Pam's work has been instrumental in showing nursing teams how they can improve processes so that they have more time to focus on patient care and their own wellbeing. This is a well-deserved promotion that recognizes her significant contributions to the clients we serve."
Dr. Power earned her Doctor of Nursing Practice from the University of Pittsburgh, master's degree in nursing from Malone University and a bachelor's degree in nursing from the University of South Carolina. Dr. Power is a board-certified clinical nurse specialist in adult health and a member of the American Organization for Nursing Leadership, Sigma Theta Tau Honor Society and the Association of Women's Health, Obstetric and Neonatal Nurses.
"This promotion recognizes the level of leadership, excellence, collaboration, expertise and initiative that Pam has demonstrated since joining Tipton Health just 10 months ago," said Mary DelGuidice, the company's Chief Nursing Officer. "Pam has been instrumental in guiding our thought leadership strategy and establishing Tipton Health as a continuing education provider. She has established strong relationships with our team and nursing partners."
About Tipton Health
Tipton Health is the nation's premier nurse-centric consultancy, with more than 50 staff and nursing excellence consultants guiding more than 200 nursing teams to nursing excellence using the evidence-based Magnetâ, or Pathway to Excellenceâ frameworks. Tipton Health's clients have a nearly 100% success rate in achieving designation. In addition, Tipton Health supports clients nationwide with award-winning marketing communications services with a focus on helping healthcare leaders effectively communicate with their various audiences. For more information, please visit tiptonhealth.com.