In
our upcoming webinar
, our panel of experienced nursing executives explain why nurses are more critical than ever and what they are doing to support their nurses as they make critical decisions about their careers. Meet the panelists presenting on this important topic.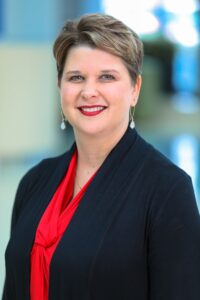 Cathy Pierce, MS, RNC, CENP
Chief Nurse Executive, OU Medicine
Cathy began her career with OU Medicine in 1997, while in nursing school. Upon graduation, she worked as an RN in Labor and Delivery at the University Hospital. She spent 11 years in Women's Services, where she worked as a nurse leader, then took on the role of director in 2006 before moving into a nurse executive position. In 2008, Cathy became Vice President of Nursing at The Children's Hospital. She was named Chief Nurse Executive for OU Medicine in 2017.
Passionate about nursing practice, Cathy is committed to improving patient outcomes and the experiences of the patients and families she serves. She believes strongly in the power of shared governance and the positive impact it has had on OU Medicine. For Cathy, serving the nursing team at OU Medicine is an honor and a privilege.
Cathy has a master of science with a major in nursing education from Southern Nazarene University; a bachelor of science with a major in nursing from the University of Central Oklahoma; and an associate degree in nursing from Oklahoma State University, Oklahoma City campus.
---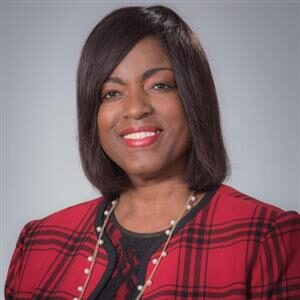 Debbie Ford, MSN, RN
Chief Nurse Executive and Vice President of Quality, Ochsner Medical Center
Debbie is an accomplished and innovative executive with more than 10 years of senior executive leadership experience and more than 20 years of clinical and administrative leadership experience in hospital and non-hospital settings. She is responsible for oversight of nursing and patient care excellence and quality patient standards across the hospital and clinical settings. Debbie was named Ochsner Nurse Executive of the Year in 2017 and Ochsner Executive Division Leader of the Year in 2018.
Previously, Debbie was vice president of patient care/CNO for a 700-bed hospital in the Baton Rouge area for eight years, and before that, CNO at a 250-bed hospital in the Lafayette, Louisiana area with progressive roles at the same facility.
Debbie currently serves on the Louisiana Action Coalition leadership committee, and she is a member of the Louisiana Organization of Nurse Executives and the American Nurses Association. She is also an instructor for the Louisiana Nursing Leadership Institute. Debbie holds a Robert Wood Johnson Nurse Executive Fellowship from Wharton, an Academy GE Fellows Nurse Executive and an American Advocacy Institute Fellowship. She is an American Nursing Credentialing Center Magnet™ Chief Nursing Officer, currently at ANCC Magnet™ Fourth Designation 2019. Her story, "She Raised Her Hand," was featured on DearWorld.org in June 2020.
She earned her master's in nursing at Northwestern State University in Shreveport, Louisiana, a bachelor of science in nursing at University of Southwestern Louisiana and an associate degree in nursing at Louisiana State University at Alexandria.
---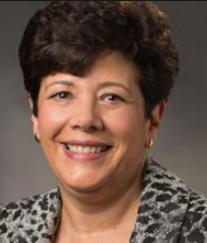 Francine Barr
Interim Chief Nursing Officer, Inova Alexandria Hospital
Francine is an experienced health system executive who has led acute care operations, strategy, clinical operations, clinical outcomes achievement, Magnet®-level professional practice and case management across the continuum of care. With a strong background in operations, nursing, quality, safety, case management and servant leadership, Francine has the expertise to build structures, processes and interprofessional teams resulting in highly reliable performance. She previously served in numerous executive roles at Bon Secours St. Mary's Hospital in Richmond, Virginia, including vice president of care management, CNO, COO and CEO.
Francine has earned multiple awards and recognitions, including the Bon Secours Health System Incorporated "Top Performer" for Physician Engagement at the 98th Percentile, the Executive Women in Business Achievement Award 2017 (Richmond Style Weekly and Business Sponsors) and a Fellowship in Health Management from Academy GE. The Bon Secours Richmond Healthcare Foundation established the "Francine Barr Endowed Scholarship" to support St. Mary's Hospital staff nurses in the pursuit of advanced nursing degrees.
Francine has been published in American Nurse Review and Health Progress and has given presentations on topics ranging from electronic document submission to integrating the theory of human caring into nursing practice. A member of numerous professional associations, Francine draws on a broad range of skills to support a patient-centered environment in which collegiality, negotiation and interdisciplinary communication are considered core behaviors and expectations.
Francine received her doctorate of nursing practice from the University of Pittsburgh School of Nursing; a master's in nursing from the Medical College of Virginia/Virginia Commonwealth University; a bachelor of science in nursing from West Virginia University; and an associate degree in nursing from West Virginia Northern Community College.