We've assembled a panel of senior nurse executives who have been on the frontlines of the COVID-19 crisis in different parts of the country. They'll talk about the leadership strategies they've relied on and share the challenges faced, lessons learned and adjustments made as they continue to push forward with nurses and patients in mind.
Jill Case-Wirth, MHA, BSN, RN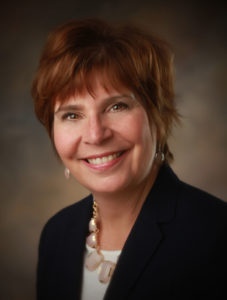 Jill Case-Wirth is an accomplished nurse executive with a successful career leading teams to transform and create value in healthcare. In the five years that Jill has been with Wellstar Health System in Georgia, she has strengthened the role of nursing by leading a comprehensive nursing workforce plan for Wellstar and the State of Georgia. Jill worked with state legislators, the board of nursing, universities, technical colleges and high schools to create a career pathway program geared toward earning a bachelor of science degree in nursing. Jill is a transformational nursing leader who has operationalized lean management principles to advance clinical and process improvements in nursing practice, clinical quality, patient experience and workforce management.
As a senior executive of Wellstar, she led the clinical integration as Wellstar acquired six hospitals as well as ambulatory care and community-based care facilities in 2016, and achieved Pathway to Excellence® designation from the American Nurses Credentialing Center (ANCC) for Wellstar Douglas Hospital in April 2020. Wellstar Douglas is the first hospital in the Wellstar Health System, the fourth hospital in Georgia and one of only 187 hospitals across the country to achieve this designation.
Jill earned her master's in healthcare administration from Cardinal Stritch University and her bachelor of science in nursing from the University of Wisconsin – Madison. She's also a member of the American Nurses Association, the Georgia Organization of Nurse Leaders, the American Organization of Nurse Executives, the Georgia Hospital Association, Sigma Theta Tau, Vizient MidSouth and the American College of Healthcare Executives. She serves on the AACN Essentials Task Force and National Commission on Work-Based Learning and is an emeritus member of Press Ganey's CNO Council.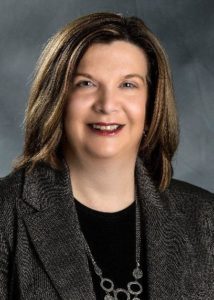 Kimberly Guesman, MSN, RN, NE-BC 
Kimberly is a seasoned healthcare executive with more than 25 years of experience serving in various leadership roles. For the past three years, Kimberly has been the chief nursing officer at Beaumont, Farmington Hills, a 330-bed hospital in Michigan.
Before stepping into the CNO position, Kimberly served as director of nursing services for Beaumont Health. In this role, she was responsible for overseeing nursing leaders, with more than 350 full-time employees spread across four medical surgical units and a progressive care unit. During this time, Kimberly implemented initiatives that improved patient experience and safety throughout Beaumont.
Kimberly received her master of science degree in nursing at the University of Pittsburgh and her bachelor of science in nursing at West Virginia Wesleyan College. She is pursuing her doctorate of nursing practice degree at Madonna University. Kim was appointed the senior leader at her organization for the COVID-19 pandemic crisis. During the pandemic, her organization surged early; at one point, 90% of the patients were COVID patients.
Susan Knoepffler, MPH, BSN, RN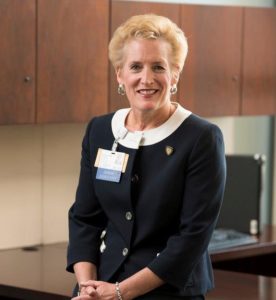 Susan Knoepffler is the chief nursing officer and vice president for nursing at Huntington Hospital, a four-time Magnet®-designated facility in Pasadena, California. She has served in this role for almost a decade.
Susan joined Huntington from Long Island Jewish Medical Center (LIJ), where she served as senior administrative director of the emergency department. Throughout her 30-year career, she has held various positions, beginning as a staff nurse in the neonatal intensive care unit at North Shore University Hospital. Career highlights include leadership roles as administrative supervisor and nursing care coordinator at St. Francis Hospital before joining LIJ in 2008.
Susan earned her master's in public health administration from Long Island University – C.W. Post and her bachelor of science in nursing from the University of Delaware. She is a certified nurse executive and a member of the American Organization of Nurse Leaders and Sigma Theta Tau. She recently spearheaded Northwell Health System's nursing strategic plan for Humanism. Susan was recognized by Becker's Hospital Review as one of the "Top 60 CNOs to Know" in 2017.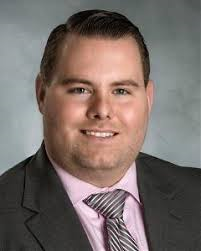 Brad Lukas, MBA, MSN, BSN, RN, NEA-BC, FACHE
Brad is the chief nursing officer of Beaumont Hospital, Grosse Pointe, Michigan. He is dedicated to engaging nursing staff and promoting shared governance to deliver high-quality patient- and family-centered care.
Brad serves as chairman of the Sterling Heights Regional Chamber of Commerce and board member of the Trinity Community Care Board­, a nonprofit organization with a mission to provide free healthcare to the uninsured. Brad is a graduate of Leadership Macomb and has a passion for bringing community leaders together to tackle difficult issues. Brad was recognized in DBusiness Magazine's "30 in Their Thirties" edition, as well as the Oakland County "Elite 40 Under 40" class of 2018.
Brad has a master's degree in nursing administration from Western Governors University and one in business from Baker College, as well as a bachelor of science in nursing from Wayne State University. He is an American Nurses Credentialing Center (ANCC) board-certified nurse executive, advanced, as well as a Fellow of the American College of Healthcare Executives (FACHE).
Mary McDermott, MSN, RN, APRN, NEA-BC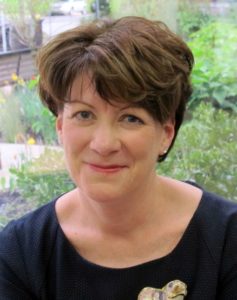 Mary currently serves as the senior vice president of patient care services and chief nursing officer at Phelps Hospital in the Northwell Health System, Sleepy Hollow, New York. Her successful career spans nearly three decades in healthcare, and includes progressive roles in nursing leadership, as well as clinical and administrative roles within nursing services.
Mary has had extensive experience with Magnet® designation success, participating in three designations at the Hospital for Special Surgery, which is ranked #1 in orthopedics. While working at this organization as the assistant vice president of nursing, she also developed the Nursing Infomatics Council, whose goal is the automation of evidence-based nursing practice, improved patient outcomes, and service excellence through information technology and electronic solutions that enhance nursing documentation, communication and efficiency.
Mary earned her bachelor of science in nursing at Adelphi University, her master of science in nursing at the College of Mount Saint Vincent and her post-master's certificate in nursing administration at Villanova University, and participated in the Wharton Nursing Leaders Program at The Wharton School. She also holds certifications in nursing administration and nurse executive, advanced from the American Nursing Credentialing Center (ANCC).
Click here to register for Leading from the Front Lines—Nurse Executives Discuss the Challenges of Managing the COVID Crisis.